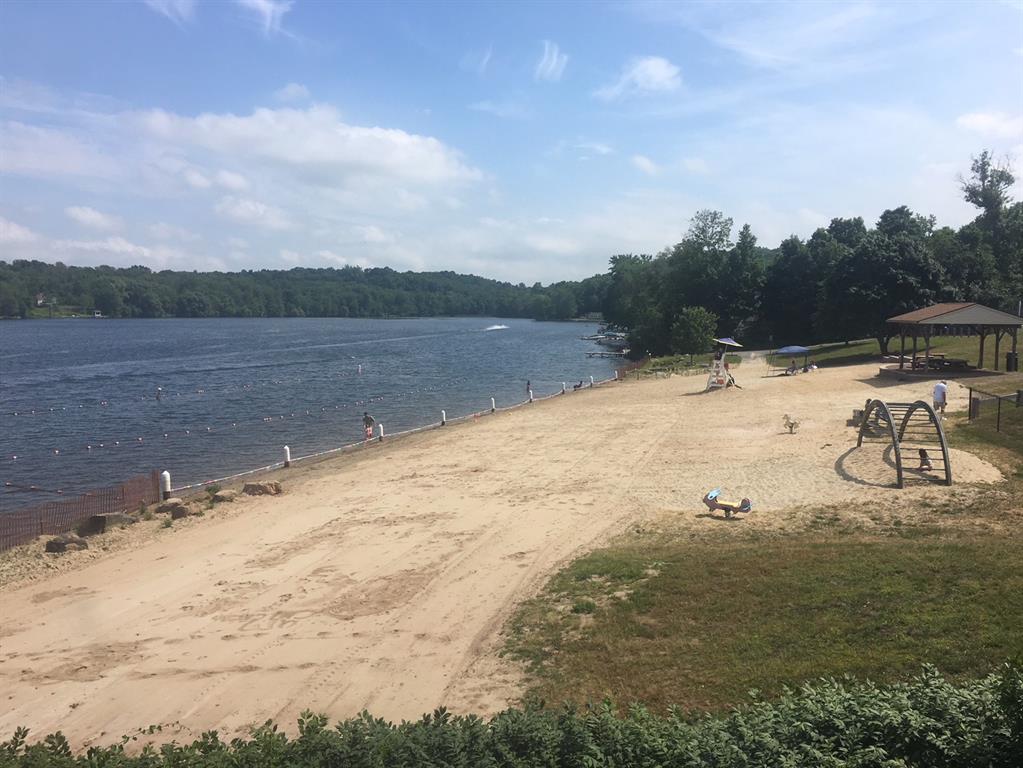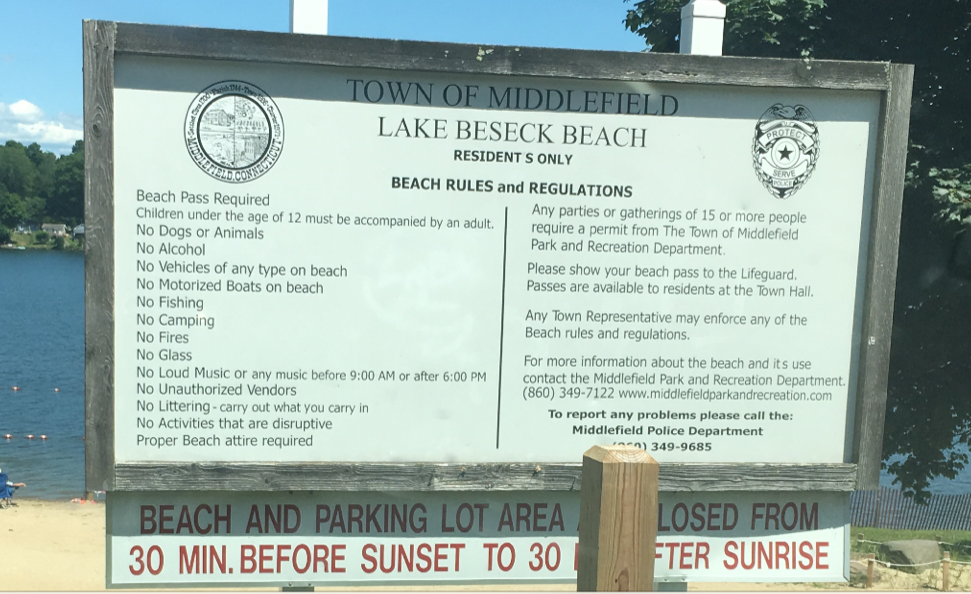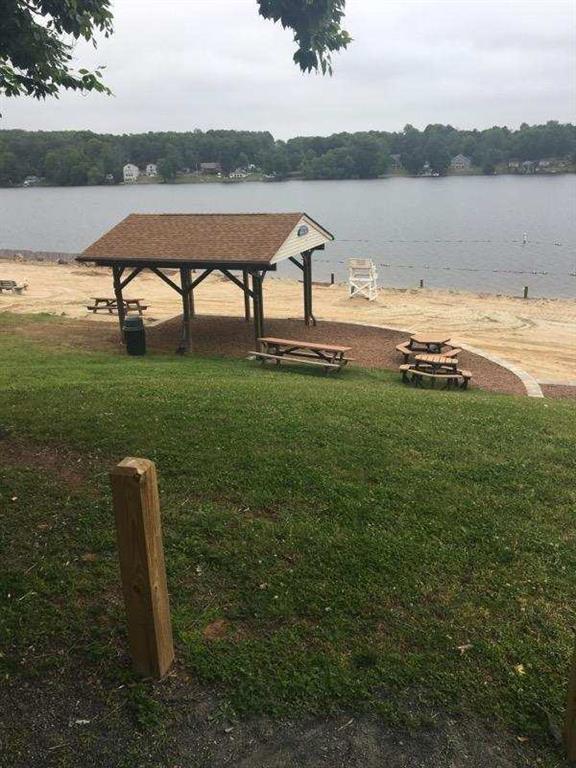 THE BEACH IS EXCLUSIVELY OPENED TO
MIDDLEFIELD AND ROCKFALL RESIDENTS
Basic Information...
Lake Beseck Beach is located on at 60 Lake Shore Drive. It is a private town beach open to residents of Middlefield and Rockfall. A beach pass is required for admittance. Passes are frequently checked by town staff, Park and Recreation Commission Members, and law enforcement officials.. The passes are avalible online, at the beach when the Lifeguards are on duty, at the Town Clerks Office, and the Land-Use office. The beach pavilion is available for small private parties, for members with beach passes.
BEACH RULES
Beach Pass is Required
Children under the age of 12 must be accompanied by an adult
No smoking or use of tobbaco
No dogs or animals allowed
No alcohol
No vehicles of any type on the beach
No motorized boats on the beach
No inflatables
No fishing
No glass
No loud music
No masks, snorkles or fins
No unauthorized vendors
No anchoring or mooring overnight
No Littering - Bring out what you bring in
No activities that are disruptive
Proper beach attire required
Did you know that we are "LAKE SMART"
Due to recent iniviatives at the beach, we were awarded as a "Lake Smart Property"
A LakeSmart program is a community-directed initiative designed to develop and cultivate lake stewardship including a sustainable living ethic on or near a lake. The Connecticut Federation of Lakes (CFL) has developed a program that provides a list of best management practices (BMPs) for lake associations and homeowners. Those BMPs are aimed at enhancing a lake's recreational and aesthetic qualities. LakeSmart programs are voluntary, pledge-based programs where participants commit to implementing BMPs that support lake protection and improve quality of life for community residents.
Click here to see what we succeeded with in order to become "Lake Smart" http://lakebeseckliving.com/lakesmart-home-application